I cased the originals of the first card, I couldn't help it, it was gorgeous!. The designer of the first one is
http://yvonne-anabelle.blogspot.com/
Check ou her blog for some stunning cards!
So here is the one I cased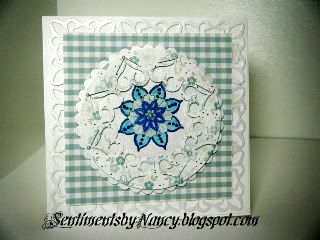 understand why I cased it now?
The next couple are just my own I've been playing with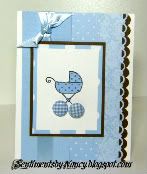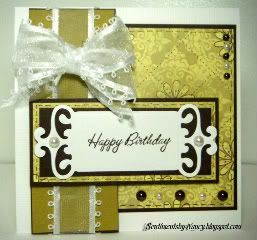 Thats really all I've accomplished this weekend. Being sick with a cold hasn't helped and waking up this morning to 6 inches of water in the basement wasn't a picnic either!! Calgon take me away!